Quick View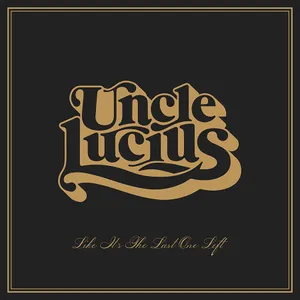 Five years ago it seemed like Uncle Lucius had run its course. They had torn a swath out of the Texas roots music scene over a 13 year run, worn out 5 vans and recorded 4 albums, and grown a reputation at home and abroad as a thrilling, dynamic live act. Long-time fans were certain they'd be a massive global hit. The only question was when. Growing families demanded their fathers' attention, and years of touring started to feel like circles around a drain. The tide went out, and they folded up their sails.

The audience had other ideas. Interest in the band continued to grow during their absence from the touring circuit. Pro athletes used their songs for walk on music, and top-rated television shows (Yellowstone) featured their music during pivotal scenes.

"We should have broken up years ago," they joked.

They never intended to reunite. Some things are not up to us. intention is well & good, but some people are made to play together, meant to create together. And intuition was their intention, all along.

The tides had transferred, the forces realigned. Uncle Lucius was a dream, first materialized over dank nights at the Horseshoe Lounge, drinking cheap beer with Dixie while the jukebox moaned. It crystallized on endless highway drives and onstage fever dreams. It felt like part of the past, but where one van breaks down, another van comes rolling up.    

After a five year hiatus, the band will be bringing their methods of soul, joy, and thunder to select stages across the country. All we've got is now.
On December 8th, the newly-reformed band will release their 5th album since 2015. Like It's The Last One Left carries on the Texas band's deep rock and blues traditions while covering topics like mental health, love, and self-care.
Quick View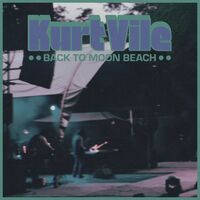 Back To Moon Beach is an EP by no one's definition but Kurt Vile's. For Kurt, this collection is an expression of just how deep his well of non-album material runs. This includes six tracks culled from various sessions over the last four years, and represents a wide swath of the inspirational musical community Kurt surrounds himself with. Indie Exclusive Coke Bottle Clear LP. (Verve Records)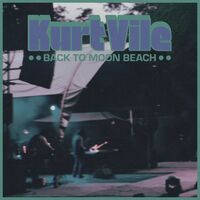 Quick View
Quick View
The 1989 album changed my life in countless ways, and it fills me with such excitement to announce that my version of it will be out October 27th. To be perfectly honest, this is my most FAVORITE re-record I've ever done because the 5 From The Vault tracks are so insane. I can't believe they were ever left behind. But not for long! Pre-order 1989 (Taylor's Version) now.
Package details:
1989 (Taylor's Version) Vinyl
21 Songs
Including 5 previously unreleased songs from The Vault
1 of 4 Editions: Collectible album gatefold jacket with unique front and back cover art
2 Crystal Skies Blue vinyl discs
1 of 4 Editions: Collectible album sleeves including lyrics and never-before-seen photos for each version
Quick View
After landing at the top of the Billboard Hot 100 with hit single "Seven (feat. Latto)," Jung Kook of BTS has officially arrived with his first long-awaited debut album titled GOLDEN – available in 3 versions: SHINE, SOLID and SUBSTANCE. Contents of the album include CD, Out Sleeve, CD Envelope, Photo Book (64 pages), Photo Card (random 2 of 4), Post Card (random 2 of 3), Poster (random 1 of 3), Contents Envelope and 2 Symbol Stickers. Dimensions: 187 x 253 x 20 mm.
Quick View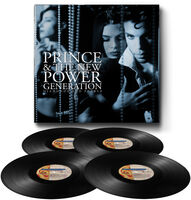 Prince & The New Power Generation's multi-platinum album, Diamonds And Pearls, dazzlingly remastered for the very first time by Prince's original mastering engineer Bernie Grundman.  
LP1-2: Diamonds And Pearls - Remastered for the very first time

 

LP3-4: 15x newly Remastered Singles Mixes & Edits

 

The Deluxe Edition contains 28 audio tracks on 4 black 180 gram LPs, capturing the very most important tracks released by Prince & The New Power Generation in 1991/92. 

 

The Deluxe Edition opens with Prince & The New Power Generation's multi-platinum album, Diamonds And Pearls, dazzlingly remastered for the very first time by Prince's original mastering engineer Bernie Grundman.

 

Also included are 15 of the incredible remixes and B-sides from the era, including the never commercially released "Gett Off (Damn Near 10 Min.)" mix, all of which have also been remastered for the very first time.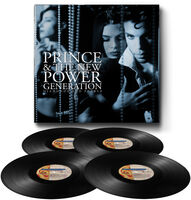 Quick View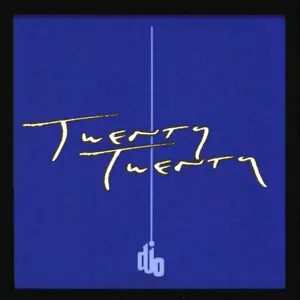 Twenty Twenty: Joe Keery, who you may also recognize from the show "Stranger Things," began playing music in his teens after co-opting his sister's guitar, but it was during his college years at DePaul University in Chicago that he formed his first band and began to seriously pursue music. That band was Post Animal, the heavy psych rock outfit that went on to release a self-titled EP and two subsequent albums via Polyvinyl. They also toured with artists like Twin Peaks, Wavves and Cage The Elephant and played a number of US festivals. In 2019, with no announcement or fanfare, Keery's solo-project Djo was unveiled not with a single, but a lush, self-reflective, layered 12 track full-length album titled Twenty Twenty. "Joe Keery built a carnival. The resonance of each riff or beat is not new, but redesigned and reshaped into the beauty it is today. The face of psych or alternative mirrored through his own design, and it reveals a person who shouldn't be underestimated," said Rodeo Mag. Despite the album being released under the radar and without a label, fans found their way to it, and Twenty Twenty has now seen more than 200 million streams to date.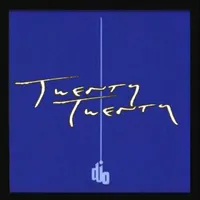 Quick View
Featuring remastered audio, taken from the 'Chasing The Sun' reissues - available for the first time as one collection - 'The Masterplan' is an extraordinary collection of B-sides originally featured on singles from Oasis' era-defining first three albums, 'Definitely Maybe' (1994), '(What's The Story) Morning Glory?' (1995), and 'Be Here Now' (1997). Far from being inferior to the singles they backed, many of the 14 tracks that feature on 'The Masterplan' have become as cherished as the band's biggest singles from that seminal period. The album includes tracks 'Acquiesce', 'Half The World Away', 'Talk Tonight', Oasis' iconic live cover of The Beatles' 'I Am The Walrus' and the epic title track. Noel has often described 'The Masterplan' as one of the best songs he has ever written. Formats include CD, Heavyweight Black LP and limited-edition Silver LP, to celebrate 25 years. 'The Masterplan' charted at No.2 in the UK Official Album Chart UK selling over 122,000 copies in its first week. It went on to be certified triple platinum and has sold over three million copies worldwide.
Quick View
To celebrate the 10th anniversary of CHVRCHES critically-acclaimed debut album 'The Bones of What You Believe', they are releasing a newly remastered version. The album spawned seven singles including their massive alternate hit "The Mother We Share". The 2LP/2CD version features previously unreleased songs, four from the album session, including "Manhattan" along with five live songs recorded at Ancienne Belgique.
Quick View
Mac Miller's Swimming marked a pivotal point in the late artist's career. His devotion to constant sonic exploration and artistic reinvention had already been well-documented prior to the album's release -- the quantum leap from his Billboard chart-topping debut Blue Slide Park to his sophomore album Watching Movies with the Sound Off, his tour de force as a producer on his 2014 mixtape Faces and ability to direct a full band on 2016's The Divine Feminine were evidence of his steadfast commitment to growth in his craft. Yet upon its release, Swimming was immediately understood by both his fans and critics alike as the high water mark of his career: an album that perfectly showcased the musical chops he had developed vocally and instrumentally over the course of a decade. This understanding was reinforced when, just 3 days after the album's release, NPR Music published a Tiny Desk Concert where Miller and band performed album cuts "Small Worlds," "What's The Use?" featuring regular collaborator Thundercat and "2009" with a full band. The now-iconic performance remains one of the highest streamed performances in the history of NPR's Tiny Desk Concert series and is now available on vinyl for the first time.

NPR Music Tiny Desk Concert vinyl, featuring the live recording of the 2018 performance from NPR Headquarters in Washington, D.C.
Quick View
Current ACM Entertainer of the Year, Chris Stapleton is set to release his 5th Studio Album- Higher on November 10th. The album will include 14 songs including the first single-"White Horse". Chris has won numerous awards including eight Grammy Awards, 10 Academy of Country Music (ACM) Awards including current Entertainer Of The Year, and 14 Country Music Association (CMA) Awards. He was named the ACM's Artist-Songwriter of the Decade. In 2023, Rolling Stone ranked Stapleton at number 170 on it's list of the list of the 200 Greatest Singers of All Time. LP Packaging: 180-gram 2 LP
Quick View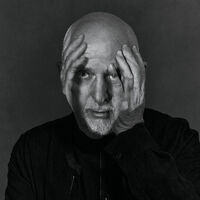 More than 20 years in the making, this December finally sees the release of i/o, Peter Gabriel's first album of new material since 2002's Up. During 2023, Peter has been releasing a new song from the album on the occasion of every full moon. Being revealed roughly every four weeks, each track has been allowed to find its own time and space, to enjoy its own orbit. "It's a little like getting a Lego piece each month," Peter explains. Now it's time to stand back and admire the final, completed creation. And what a creation – 12 tracks of grace, gravity and great beauty that provide welcome confirmation of not only Peter's ongoing ability to write stop-you-in-your-tracks songs but also of that thrilling voice, still perfectly, delightfully intact. Throughout the album the intelligent and thoughtful – often thought-provoking – songs tackle life and the universe. Our connection to the world around us – 'I'm just a part of everything' Peter sings on title track i/o – is a recurring motif, but so too the passing of time, mortality and grief, alongside such themes as injustice, surveillance and the roots of terrorism. But this is not a solemn record. While reflective, the mood is never despondent; i/o is musically adventurous, often joyous and ultimately full of hope, topped off as it is, by the rousingly optimistic closing song, Live and Let Live.  Always looking to push the boundaries, i/o is not simply a collection of a dozen songs. All 12 tracks are subject to two stereo mixes: the Bright-Side Mix, handled by Mark 'Spike' Stent, and the Dark-Side Mix, as reshaped by Tchad Blake. "We have two of the greatest mixers in the world in Tchad and Spike and they definitely bring different characters to the songs. Tchad is very much a sculptor building a journey with sound and drama, Spike loves sound and assembling these pictures, so he's more of a painter." Peter has also invited a range of visual artists to contribute a piece of art to accompany each track. The dozen artists make an exceedingly impressive team of collaborators: Ai Weiwei, Nick Cave, Olafur Eliasson, Henry Hudson, Annette Messager, Antony Micallef, David Moreno, Cornelia Parker, Megan Rooney, Tim Shaw, David Spriggs and Barthélémy Toguo. Having handpicked the artists, Peter recognises that "They have the same obsessive attention to their visual work that we musicians have in sound."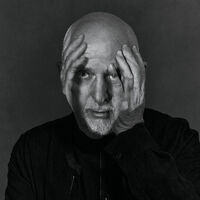 Quick View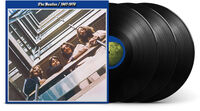 Stephen Marley - Old Soul - Island / Tuff Gong
Stephen Marley is one of the most respected artists in reggae and pop, with eight GRAMMY® Awards from his career as a solo artist, as a producer and as a member of his family band, Ziggy Marley & The Melody Makers. His brand-new album, Old Soul, is his fifth, and is releasing on UMe in partnership with the Marley Family, Tuff Gong and Ghetto Youth International. It's Stephen stretching himself as a singer and songwriter, bringing along some special guests in a wide range of material beyond the reggae category. Among its 14 tracks is the title song, released as a single on Stephen's fortuitous birthday, 4/20 – which also got a lyric video on Father's Day Weekend – plus "Winding Roads," a collaboration with Jack Johnson and the Grateful Dead's Bob Weir; a new version of his father's song, "I Shot the Sheriff," with Eric Clapton, who made the song globally famous, on guitar; two songs with his brothers; and unique covers of the traditional pop songs, "Georgia On My Mind" and "These Foolish Things," both transformed into modern ska singalongs.



Neil Young - Before and After - Reprise



Michael Franti & Spearhead - Big Big Love - Boo Boo Wax



Read More
---
---