Quick View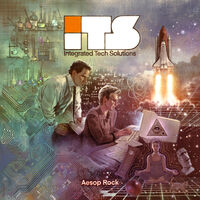 A tech company's "senior spirit guide" finally comes to the defense of the "financially unsuccessful" Vincent van Gogh; wonders of the natural world are reimagined as "muster points for brainstorming innovators"; the "artificial char lines" on fast-food burgers are cited as if signs of the apocalypse. For the better part of three decades, Aesop Rock has used the syntax of the moment to pinpoint the fault lines in that moment's supposedly solid foundation. With his tenth album, Integrated Tech Solutions, Aes wields insidious corporatespeak as a tool to pry that parasitic worldview away from the parts of life that truly matter.

A concept album about an organization offering "lifestyle- and industry-specific applications designed to curate a desired multi-experience," Integrated Tech Solutions picks apart the charlatan language that hears app inventors put themselves on continuums starting with cavemen and continuing through da Vinci. On "Mindful Solutionism," the wheel evolves seamlessly into modern agriculture-and then into atomic bombs, Agent Orange, cigarettes, and surveillance cameras. In a rare moment of transparency, the engineers Aes give voice to sum up this spiral in just a few words: "We cannot be trusted with the stuff that we come up with."

Appropriately, the album sounds like the past and future at once. Largely self-produced, Integrated Tech Solutions catches Aes at his leanest and most innovative, leveraging "Solutionism"'s careening bounce against the wistful "By the River" or the slow creep of "Salt and Pepper Squid." The effect is a record that sounds itself like an organism growing, mutating, hurtling toward profitability-and then destruction. As fans have come to expect, Aes is cuttingly funny and slyly profound at once, whether recounting a childhood restaurant run-in with Mr. T ("100 Feet Tall") or quipping, on "Pigeonome­try," that "white dove is a pigeon-you motherfuckers is bigots." At the same time, Integrated Tech Solutions is working on another parallel project: tracing the sprawl of modernity and cutting directly to its core. "I've been doing laps of the lost worlds," he raps on "All City Nerve Map," sounding at once wearied and reinvigorated. "I can draw a map to the raw nerve."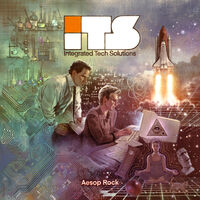 Quick View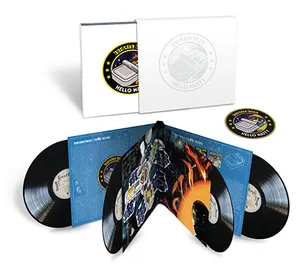 Celebrating the 25th Anniversary of Beastie Boys' multiplatinum Hello Nasty album, this deluxe vinyl reissue is a rare version of the album that was released as a limited run in 2009. It includes two additional LPs with 21 bonus tracks (remixes, B-sides, rarities) and features the singles "Intergalactic" (certified platinum), "Body Movin'" and "The Negotiation Limerick File." Co-produced by Beastie Boys and Mario Caldato Jr., it's a record that embraces a kaleidoscope of musical influences, with hat-tips to Latin psych-rock, Brazilian samba, jazz-funk, dub, post-punk and an impressive collection of collaborators ranging from reggae vagabond Lee "Scratch" Perry to Cibo Matto's Miho Hatori. Pressed on 180g vinyl, this Deluxe 4 LP boxset is housed in a hardcover slipcase and includes a removable sew-on patch. Limited Edition.
Quick View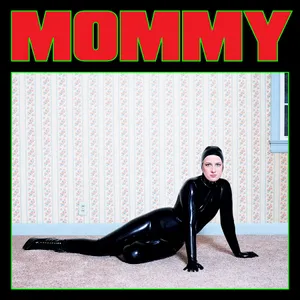 The Nashville, Tennessee, garage rock group were signed as teenagers to the prestigious XL in the UK and Thurston Moore's Ecstatic Peace label in the US, with whom they released two widely acclaimed albums. They went on to tour with the likes of Arctic Monkeys, Sonic Youth, Le Tigre etc and have been cited as influences for groups such as Paramore and Big Joanie.
Quick View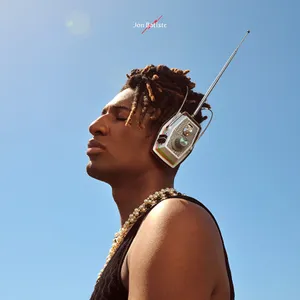 "World Music Radio is the new musical transmission from GRAMMY® and Oscar® winner Jon Batiste, following his acclaimed hit record WE ARE.

This concept album stars Batiste as interstellar traveling griot/DJ Billy Bob Bo Bob who examines popular music from around the globe on a radio broadcast to the rest of the universe - begging the question, isn't all music, world music?

World Music Radio sees Batiste reach new artistic heights with collaborators Jon Bellion, J.I.D, Camilo, NewJeans and others."
Quick View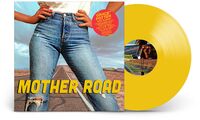 Composed over a two-year span driving back and forth on road trips across America, Mother Road, the new album from Grace Potter, is an audacious and heart-pounding map of the soul. Produced by Eric Valentine (Queens of the Stone Age, Nickel Creek), Mother Road is Grace's fifth studio LP and follow-up to 2019's acclaimed, GRAMMY-nominated, Daylight.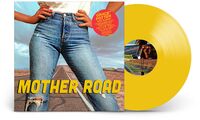 Quick View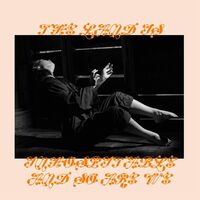 Sometimes, Mitski says, it feels like life would be easier without hope, or a soul, or love. But when she closes her eyes and thinks about what's truly hers, what can't be repossessed or demolished, she sees love. "The best thing I ever did in my life was to love people," Mitski says. "I wish I could leave behind all the love I have, after I die, so that I can shine all this goodness, all this good love that I've created onto other people." She hopes her newest album, The Land Is Inhospitable and So Are We, will continue to shine that love long after she's gone. Listening to it, that's precisely how it feels: like a love that's haunting the land.

"This is my most American album," Mitski says about her seventh record, and the music feels like a profound act of witnessing this country, in all of its private sorrows and painful contradictions. In this album, which is sonically Mitski's most expansive, epic, and wise, the songs seem to be introducing wounds and then actively healing them. Here, love is time-traveling to bless our tender days, like the light from a distant star.

The album is full of the ache of the grown- up, seemingly mundane heartbreaks and joys that are often unsung but feel enormous. It's a tiny epic. From the bottom of a glass, to a driveway slushy with memory and snow, to a freight train barreling through the Midwest, and all the way to the moon, it feels like everything, and everyone, is crying out, screaming in pain, arching towards love. Love is that inhospitable land, beckoning us and then rejecting us. To love this place — this earth, this America, this body — takes active work. It might be impossible. The best things are.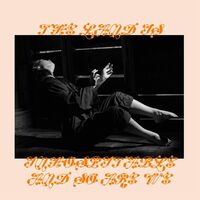 Quick View
Chrome Dreams is another of Neil Young's legendary "lost" albums; finished albums that for various reasons Neil decided not to release at the time. The recent releases of Homegrown and Toast also fall into this category. Chrome Dreams features 12 songs recorded between 1974 and 1977.  If the album was released in 1977 as originally planned, it would certainly be considered as one of the masterpieces in Neil's long career. 
 
The album contains some of Neil's most iconic songs: "Pocahontas", "Like A Hurricane", "Powderfinger", Homegrown", "Too Far Gone" and "Star of Bethlehem". Most of the tracks were subsequently released on later Neil Young albums (e.g.: American Stars 'N' Bars, Hawks & Doves, Hitchiker, Archives Vol II), although Chrome Dreams includes unreleased versions of two much loved songs: "Sedan Delivery" and "Hold Back The Tears". Four of the songs are making their vinyl debut.
Quick View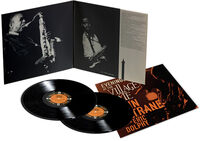 John Coltrane -"Evenings At The Village Gate: John Coltrane With Eric Dolphy" / In August of 1961, the John Coltrane Quintet played an engagement at the legendary Village Gate in Greenwich Village, New York. Ninety minutes of never-before-heard music from this group were recently discovered at the New York Public Library. In addition to some well-known Coltrane material ("Impressions"), there is a breathtaking feature for Dolphy's bass clarinet on "When Lights Are Low" and the only known non-studio recording of Coltrane's composition "Africa", from the Africa/Brass album.
Quick View
GRAMMYr Award-nominated, 8x RIAA diamond-certified global superstar Post Malone unveiled that his anxiously awaited fifth full-length offering and one of the most anticipated albums of the year, Austin, will arrive on July 28, 2023. Available on Forest Green 2 LP.
Quick View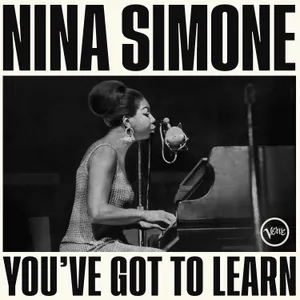 The Newport Jazz Festival had always brought the best out of Nina Simone. On July 2, 1966 the audience was treated to the full range of her artistry – from the opener, a breathtaking version of "You've Got To Learn" to a swinging take on "Mississippi Goddam." After the standing ovation, her fans were rewarded with the show- stopping encore, "Music For Lovers." This previously unreleased recording makes it clear why hearing Nina Simone in concert was a once-in-a-lifetime experience. Indie Exclusive Bone LP.
Quick View
GRAMMY-winning band Greta Van Fleet consists of 3 brothers – Josh Kiszka (vocals), Jake Kiszka (guitar) and Sam Kiszka (bass/keyboards) – as well as Danny Wagner (drums). Together, they have performed across multiple continents, sold over 3.5M records and 1M tickets worldwide. Their much anticipated 3rd studio album Starcatcher, produced by Dave Cobb (Chris Stapleton, Brandi Carlile) and recorded at RCA Studios in Nashville, is set for release via Lava/Republic Records. Indie Exclusive White/Glitter LP.
Quick View
From teddy grahams to pussy hats, California forest fires to cash cabs, the stuff of American nostalgia and horror adorns a personal reckoning on Christina Schneider's triumphant third album as Locate S, 1. With a name culled from a Daschel Hammitt noir novel, Wicked Jaw pulls from wildly disparate references and textures to survey the history of American pop music. The Athens, Georgia based songwriter, producer, and virtuosic pop connoisseur authored the album over two years while beginning treatment for childhood sexual abuse by a relative. "I was using these songs as an expression valve for all of these different parts (of myself) that I was trying to integrate, " she explained. The result is a surprisingly tender and often jubilant set of conversations with the ghosts of painful memories, Schneider transforming her metaphysical scars into gleaming armor as she redefines herself on her own terms.Following 2020's Personalia, an album Schneider created in collaboration with producer and romantic partner Kevin Barnes (Of Montreal) - where reviews often displaced credit for Schneider's intricate electropop to Barnes - Wicked Jaw finds Schneider decidedly and unequivocally at the helm, as the album's sole producer. It's a stylistic departure from Personalia in many ways, beyond personnel. Spanning decades and genres from doowop to cold wave, disco to soft rock, Wicked Jaw has the vitality of full band tracking at it's core.Wicked Jaw both is and isn't a pandemic album. The dystopic terror of COVID-19 is an omnipresent touchpoint in the songs, which Schneider began writing in the summer of 2020, but the virus functions as a gateway for interpersonal analysis and reflection. What does it mean to be an American in the 21st century? What does it mean to be a woman? What does it mean to be a survivor? Schneider digs tunnels into collective memory on songs like "Go Back to Disnee, " a devastating bossa nova track that could soundtrack an episode of White Lotus.Wicked Jaw offers a similar therapeutic release upon repeat listens as it did for Schneider when she wrote it. It's a portrait of commanding and loving resilience in the face of victimization and apocalyptic doom. The potency of these songs resides not in their grasping toward the heavens, seeking escape or transcendence, but rather from digging in the dirt, sitting with it, and really seeing the worms and rot and entropy in vivid technicolor. "This is about me, but I hope other people relate to it, " Scheider said. "I have all these emotional problems that make me react like a fucking monster, but that is also forged by my experience and there's something there that I can be proud of, that's part of my survival. I can't just cut the head off - I have to integrate it into myself."
Quick View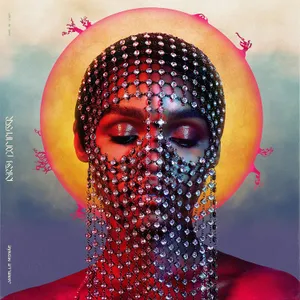 The Grammy nominated album from Janelle Monae is pressed on Crystal Clear vinyl and features the hit songs "Pynk," "Make Me Feel," and "I Like That".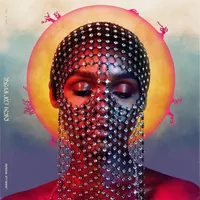 James Blake - Playing Robots Into Heaven - Republic Records
GRAMMY® Award-winning UK singer, songwriter, multi-instrumentalist and producer James Blake releases his sixth studio album Playing Robots Into Heaven. Playing Robots Into Heaven follows the critically acclaimed Friends That Break Your Heart and sees James return to the electronic roots of his Hessle, Hemlock and R&S records days.

  

Chappell Roan - The Rise And Fall Of A Midwest Princess - Island
Bold pop hooks, sex positivity, honest songwriting and a heavy dose of glitter make up the world of Chappell Roan, the next multi-faceted force in pop music. A technicolor celebration of self-discovery and transformation, The Rise And Fall Of A Midwest Princess tracks Chappell's cinematic journey of falling in queer love for the first time, while embracing all the messy and imperfect moments in-between. Penned by Amstutz alongside Dan Nigro (Olivia Rodrigo).



Bleach Lab - Lost In A Rush Of Emptiness - Nettwerk Records
Bleach Lab proudly call themselves perfectionists. The South London formed in 2017 as a duo of bassist Josh Longman and guitarist Frank Wates, they then recruited vocalist Jenna Kyle before reaching their final form at the start of 2021 with the recruitment of drummer Kieran Weston. After releasing three EPs, they are now gearing up for their debut album Lost In A Rush Of Emptiness, where the band felt free to experiment, always keeping true to their alternative nature. The songs on it are packed with widescreen, dreamy soundscapes that pushed their aesthetics forwards and continued the experimentation that exists at the heart of the project.

  

Carrie Underwood - Denim & Rhinestones [Deluxe Edition] - Capitol Nashville
This new Deluxe Edition features the original 12 tracks including the hit singles "Ghost Story" and "Hate My Heart," plus 6 additional songs including "Take Me Out" and her latest single "Out Of That Truck." Carrie is a true multiformat, multimedia superstar, spanning achievements in music, TV, film, and as a New York Times bestselling author and successful entrepreneur. She has sold more than 85 million records worldwide and recorded 28 #1 singles (14 of which she co-wrote).

  

Jason Isbell - Southeastern 10 Year Anniversary Edition - Southeastern Records



Green Day - Dookie: 30th Anniversary - Reprise



Jonas Brothers - The Family Business - Nettwerk Records



Boy Named Banjo - Dusk - Mercury Nashville

  

Steven Wilson - The Harmony Codex - Spinefarm



Read More

Reneé Rapp - Snow Angel - Interscope
Reneé Rapp's debut album Snow Angel kicks off her new era of music by putting her heart on full display as she continues to round out her already multi-dimensional artistry. Executive produced by Alexander 23, the album captures Rapp's ability to unabashedly speak her truth, whether it's through emotional ballads or infectious pop hits. In just a year, Reneé has already sold out shows nationwide while netting hundreds of millions of streams, making Snow Angel one of the most anticipated albums of the year. Now available on Indie Exclusive Translucent Coke Bottle Clear Vinyl.

  

K.Flay - MONO - Giant Music
K.Flay returns with her latest studio album MONO. This album features 15 all new songs including "Raw Raw," "Shy" and "Punisher," as well as Irish Goodbye, her collaboration with Vic Fuentes from Pierce The Veil.



Steve Miller Band - J50: The Evolution of the Joker - Capitol
Celebrate the 50th anniversary of The Joker. J50: The Evolution of the Joker, curated by Steve Miller, highlights 27 previously unreleased demos, live performances, studio outtakes and rehearsals from Miller's personal archive, including 8 never-before heard songs. Miller also provides narration guiding the "evolution" of the songs from The Joker.

The box set features a lenticular cover, 60-page book with liner notes from both Steve Miller & Anthony DeCurtis, a reproduction of a vintage Joker iron-on and a new Joker lithograph.

Also Available 2CD, Super Deluxe Edition 3LP + 7in, Indie Exclusive Limited Edition Gold LP



Corinne Bailey Rae - Black Rainbows - Black Rainbows Music
Black Rainbows is a musical project inspired by the objects and artworks collected by Theaster Gates at the Stoney Island Arts Bank in Chicago. Situated at the Great Grand Crossing neighborhoods of Chicago's South Side, Stoney Island Arts Bank is a cathedral to Black Art, a curated collection of Black archives comprising books, sculpture, records, furniture and problematic objects from America's past. As well as being a site for archive, the Arts bank is also a place for convening. Bailey Rae attended The Black Artists Retreat there in 2017 and performed in the space.  Wide ranging in it's themes, Black Rainbows' subjects are drawn from encounters with objects in the Arts Bank. Taking us from the rock hewn churches of Ethiopia, to the journeys of Black Pioneers Westward, from Miss New York Transit Queen 1957, to how the sunset appears from Harriet Jacobs' loophole. Black Rainbows explores Black femininity, Spell Work, Inner Space/Outer Space, time collapse and ancestors, the erasure Black childhood and music as a vessel for transcendence. The project will be released in various iterations - live performances, books, visuals, lectures, exhibitions, and more. Sonically, the album is a multi-genre mix of the progressive R&B, neo soul sound that will be familiar to fans but it also contains rock, jazz and electronic elements. The album was produced by S.J. Brown and Corinne Bailey Rae.

  

Brothers Osborne - Brothers Osborne - EMI Nashville
Current CMA and ACM Duo Of The Year, Brothers Osborne release their 4th studio album. This Grammy-winning duo's new album features 11 new tracks including the current Top 20 hit, "Nobody's Nobody." John Osborne of the band shared, "As musicians, we're constantly evolving and pushing ourselves to new heights. With our fourth album, we've teamed up with a new producer, Mike Elizondo, and embraced his approach to our sound and story. Our expectations were already high and he absolutely shattered them. It's exciting to see where this journey will take us and we can't wait to share this sound with everyone. Life and art are about growth and taking risks, and we're ready to take on the challenge."

  

Bahamas - BOOTCUT - Republic Records
Bahamas' sixth full-length album, BOOTCUT, sees Afie Jurvanen lean into his (Alt and Old-Time) Country music influences. Produced by Grammy-nominated Robbie Lackritz (Jack Johnson, Peach Pit) and Dan Knobler (Allison Russell), the album features Country legend (and current Eagle) Vince Gill, pedal-steel maestro Russ Pahl (Kenny Rogers), bassist Dave Roe (Johnny Cash), harmonica player Mickey Raphael (Willie Nelson) and many more.



Teddy Swims - I've Tried Everything But Therapy: Part 1 - Warner Records
Reigning from Atlanta, GA, vocal powerhouse Teddy Swims masterfully blends genres from pop, soul, hip-hop, to R&B. Throughout the last four years, Teddy has spent countless hours honing his craft by writing original music and solidifying who he is as an artist. His remarkable debut album I've Tried Everything But Therapy: Part 1 is a transformative record that pushes boundaries, inviting listeners to come along on his personal journey of self-discovery and growth. With his soul-stirring voice and heartfelt lyrics, Teddy delivers an intimate and cathartic experience, delving into themes of love, loss, and the complexities of life. With nearly 1 billion global streams across his catalog, Teddy Swims has become a force to be reckoned with, amassing a social following of over 10 million devoted fans and selling out tours across the globe. His undeniable talent has also attracted collaborations with renowned artists like Meghan Trainor, Thomas Rhett, and ILLENIUM, showcasing his versatility and musical prowess.

  

The Who - Who's Next | Life House: Remastered - Interscope Records
Super Deluxe Edition contains 10 CDs (all remastered from original tapes) and a Blu-ray Audio disc with new Atmos & 5.1 surround mixes of the original album and 14 bonus tracks. 155 total tracks with 89 tracks previously unreleased and another 57 tracks with a fresh remix. Included are demos, singles, studio sessions, and 2 complete concerts. Plus, a 100-page hardback book with new liner notes and imagery, a 170-page Life House graphic novel, 2 gig posters, 2 concert programs, 4 buttons and a band photo with printed autographs.

The Remastered albums are available in the following formats: Limited Edition Super Deluxe 10CD/Blu-ray, Deluxe 2CD, CD, LP, Limited Edition Deluxe 4LP, Indie Exclusive Limited Edition Coke Bottle Clear LP, Half Speed LP



The Bites - Squeeze - Earache Records
The latest recruit to earache's chart smashing rock n roll revolution. Following in the footsteps of rival sons, black star riders, goodbye june, blackberry smoke, the temperance movement, massive wagons & those damn crows. Young, wild & ready to rock! The Bites put the party back in rock n roll.



Read More
---
---
Free Stuff
---